Improving integrated care for kids in north west London: CC4C's first away day
On 11 January we hosted a very exciting, first-of-its-kind event here at St Mary's Hospital. The Connecting Care for Children (CC4C) away day saw over 25 individuals, all of which are involved in CC4C in various ways, come together to brainstorm the future of this innovative ever-advancing project. Quite conveniently for us, the new NHS 10-year plan had just been announced, with a special emphasis on child health and integrated care. It felt as though this certainly coloured some of the morning's conversations and contributed to the buzz and excitement in the room about how we can improve and expand integrated child health over the next five to 10 years.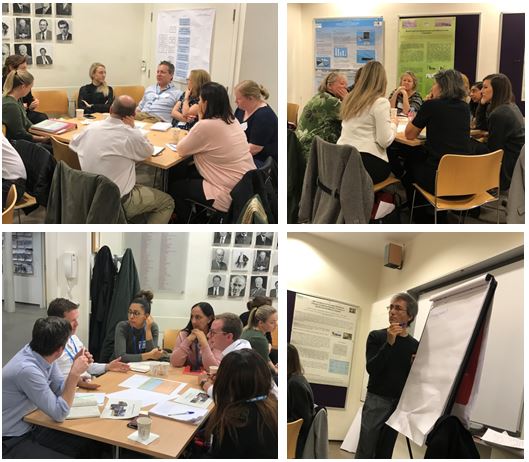 In true 'CC4C family' style we began with first name introductions from everyone, with a brief description of their role and involvement in CC4C. We had wonderfully broad representation, from public health, community patient champions, general practice, academic sectors and many more. After a few words from consultant paediatrician and CC4C co-founder Dr Mando Watson about some of the advances CC4C has made already, and a reminder of the core aims and principles behind the project, the group was put to work (fuelled by coffee and croissants).
Job #1: Is CC4C working for you?
One of the over-arching aims of CC4C is collaboration. In light of this we asked the attendees to make an honest assessment of the service: Is it meeting your needs? How could this work aid you more? What needs to change?
Many superb ideas were raised, and a few themes emerged, including: enhancing engagement with the service, building up relationships, utilising champions more and making everything easy and user-friendly.

Utilising the excitement, energy and momentum that was generated from Job #1's debrief, we hastily moved on to our second agenda point (with another brief break for caffeine and sugar re-fuelling).
Job #2: On-going projects – the green light, tweaking or the back burner?
In the grand scheme of things CC4C is still in its infancy; however its drive and ambition most certainly are not! There is an abundance of projects on-going, but sadly with limitation on time, resources and man-power. So, naturally we must prioritise. The room split up into two groups to discuss these on-going projects and offer their expertise and advice regarding how to move forward with these.

These enriching discussions offered a huge amount of helpful insight and direction and most certainly gave some interesting food for thought (or more like a 10-course tasting menu with additional cheese course at the end!).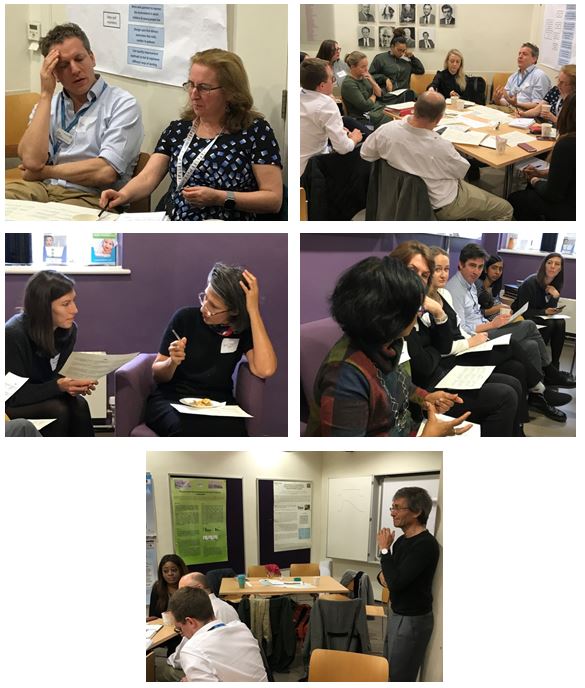 Job #3: How can we improve?
The final initiative of the morning, whilst the creative juices were still flowing, was to delve deeper into the analysis of CC4C we'd done earlier in the day. From looking at those emerging themes we chose four main topic areas to focus on: visibility, learning, patients as partners and being proactive.

When we think about the future of CC4C we always come back to the same driving questions. How can we do the right thing for our children? How can we best manage this population of youngsters that we serve in north west London? And, how can we harness this group's creativity and vision to achieve this?

The cogs in everyone's brain were most certainly turning and numerous excellent suggestions were borne out of these discussions, so much so that we had to be very strict with timings so that everyone could get away on time! Through this comprehensive analytical look at CC4C, with the wealth and breadth of experience that we had in the room, we have developed some action points for moving forward.
The CC4C long term plan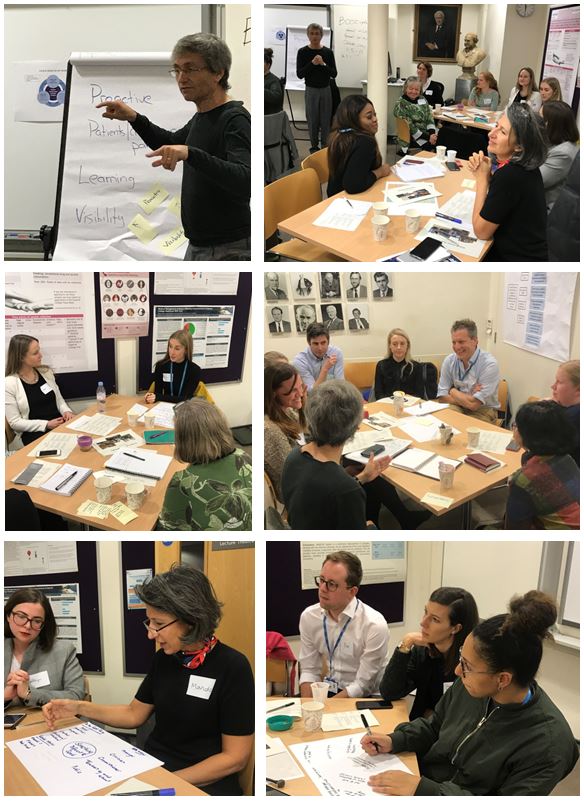 More preventative health
Whilst our abilities to look after an unwell child are sound, why must we wait until this happens? A solid grasp on health promotion and prevention has huge potential impact and is certainly something to focus our efforts on. An excellent example of this is the whole systems integrated care (WSIC) asthma radar. This system allows us to highlight patients with sub-optimal asthma control and manage this before deterioration. Why not harness this and roll it out for other long-term conditions?
More patients as partners
We've had some lovely success with our practice champions but we definitely feel we can harness their excellence more! Who better to guide, support and advise our parents than those who've gone through many of the same things and know the ropes already?
More learning
Another core principle of CC4C is shared learning. We are a collaborative team with a huge cumulative pot of knowledge. We need to optimise this and find better channels to facilitate it.
More visibility
CC4C is a wonderful, thriving enterprise but we need to spread the message more! A greater focus on engagement will be featuring in the CC4C long term plan through multiple avenues including peer-to-peer, websites and social media, academia, outreach workshops and more. Watch this space!
More mental health
A recurring theme that arose throughout the day was that of child and adolescent mental health. There is a national drive for increasing recognition of mental health problems and it certainly requires more focus and attention. Our project planning session highlighted the importance of persisting with this work and discovering more about how we can best support these patients.
Conclusions
After months of planning, this day absolutely did not disappoint and we are most certainly re-invigorated and inspired here in the CC4C department. A huge thank you to all who attended and we hope everyone is as excited as we are to see what ceilings we can break through next.