Connecting Care for Children (CC4C) is based within the children's health team at St Mary's Hospital, part of Imperial College Healthcare NHS Trust.
We work with GPs, local authorities and communities across north west London, and alongside collaborators nationally and internationally.
_________________________________________________
Dr Mando Watson (Co-founder)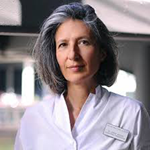 Mando is a general paediatrician at St Mary's Hospital. Through the CC4C programme, she has developed a model of holistic care with an emphasis on prevention and the patient perspective.
Dr Bob Klaber (Co-founder)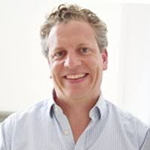 Bob is a general paediatrician and the director of strategy, research and innovation at Imperial College Healthcare NHS Trust. Bob has a strong interest in individual and systems learning and improvement, behavioural insights work and leadership development.
Dacia Jackson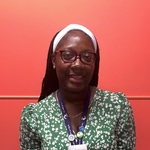 Dacia is the integrated care coordinator for CC4C. Her role focuses on developing the Child Health GP Hubs, managing the national CC4C network and project managing our improvement projects.
Kuzi Ngaru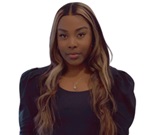 Kuzi is the Paediatric Grenfell Clinic Co-Ordinator. Her role is to support and coordinate the Grenfell Paediatric annual reviews for the survivor and bereaved families of the Grenfell fire and provide holistic social prescribing / link worker support to the clinicians who review the service users.
Phoebe Rutherford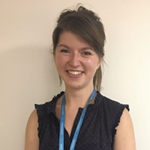 Phoebe is CC4C's patient engagement lead, working closely with local families, citizens and community groups. Phoebe co-produces resources with and for local families, including Q&A webinars, to support child health.
Dr Arpana Soni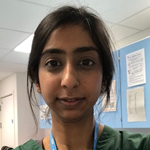 Arpana is a paediatrician and senior integrated care fellow in the team. She has an interest in holistic patient care, health prevention and promotion, teaching and staff welfare.
We work closely with local GPs in north west London to develop new models of care and the Child Health GP Hubs.

These include:
Many others have and continue to support CC4C and the health of our local children and young people.
Local GP

"The GPs have much more confidence about relationships that have been built with the paediatric service and there has been a good exchange of information in person, by email and by phone."
Central to our work here at CC4C is the voice of our patients, families and citizens. Understanding the patient-perspective, supporting the resourcefulness of our community and giving young people a voice helps us in our aim to deliver more effective healthcare for children and young people.

Working with local citizens – our champions – shapes our priorities. They are passionate about child health, and help us find new ways to improve services and meet the health needs of their wider community.
Community Champions are local people who work with public health teams to support the health and wellbeing of their community. Find out more about Community Champions.
Junior champions are school children and young people who want to make a difference. Within their school and community, they encourage healthy day-to-day activities, such as physical exercise and healthy eating programmes to tackle childhood obesity. Read about Parkview Olympics, a health and wellbeing pilot programme in White City.
Maternity Champions are women who support new mothers in giving their babies a healthy start in life and caring for themselves. Find out about Maternity Champions.
Community voices: we partner with community leads, who work alongside healthcare teams to share and support our community understanding and healthcare involvement.
Ellie (aged 9)

"I think my mum is amazing at being a practice champion because she inspires me to do good and help others."
Read our
practice champion blog
.
If there's a project to improve children's health that you'd like to see happening in North West London get in touch at imperial.cc4c@nhs.net
We are part of an international research team at Imperial College London and the Centre for Paediatrics and Child Health. Our Academic team leads include:

Professor Mitch Blair is a paediatrician and professor of paediatrics and child public health at Imperial College London. His primary research interests are in preventative child health programmes, international child health indicators and child health services research.
Dr Dougal Hargreaves is a paediatrician and senior lecturer in child public health at Imperial College London. He has a background in healthcare policy, adolescent medicine and improvement science.
Dr Heidi Makrinioti is an Integrated Care Research Fellow. Her ground-breaking work started by listening to the voice of parents of children who suffer from wheeze attacks. From those insights, Heidi has developed a world-leading Patient Reported Outcome Measure.
CC4C creates opportunities to learn about integrated care. We welcome trainees early in their careers to become involved with our work, including:
Foundation Year 1 and 2
Academic Foundation Year 2
Paediatric trainees
General Practice Vocational Training Scheme trainees
Clinical research fellows
Integrated care fellows
Health visitor trainees
Nursing trainees
Darzi Fellows
Dental trainees
We support trainees from all professional groups to understand and start practicing integrated care. Email us at imperial.cc4c@nhs.net to find out more.
We provide clinical services to families in north west London with support from the following paediatric consultants from Imperial College Healthcare NHS Trust:
Dr Imogen Brunner
Dr Rhian Jones
Dr Adam Jordan
Dr Naomi Katz
Dr Salene Kumar
Dr Jayna Kumpavat
Dr Meena Nathan
Dr Yasmin Razak
Dr Nicki Thompson
Dr Toni Tonkin
Dr Liam Topham
Dr Tessa Watson
We have developed with the support of our many partners, including the voluntary sector, social care providers and academic funders.
We would like to thank Martin Fischer, Rupert Dunbar Rees and Jacx Mallender for their ongoing support.
We are grateful to our funders who have and continue to generously support our work. They include:
We are pleased to have a wide network of collaborators. If you would like to collaborate with us, get in touch at imperial.cc4c@nhs.net or join an upcoming webinar.
About this page
Last updated

Author

Nadine Silverside